The Daily Write
A book of writing prompts for busy teachers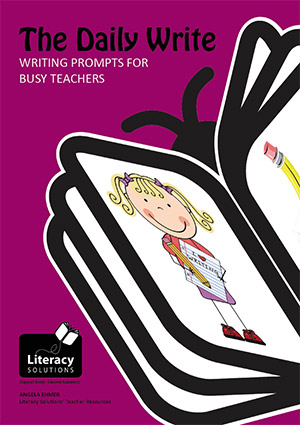 The Daily Write is a 48 page publication containing stimulus pictures with accompanying writing prompts, suitable for individual, or whole class use. The book is printed in full colour to enable teachers to remove and laminate pages and store as part of a classroom learning centre if desired.
Daily writing, even for short periods of time, supports students to generate ideas, develop fluency of thinking, translate ideas more easily to text, apply skills and strategies for encoding and increase the speed at which subskills are recalled and recorded.
Copies of The Daily Write are provided as a gift at many of our workshops.
Sample pages
Order this resource
This resource is also available for purchase online.
Oops!
Please note the initial print run of The Daily Write contains a spelling error on page 44 - Story Planner. You can download a corrected copy of this page here.