Compare / Contrast Lesson Guides
Four lesson guides for teaching comparing and contrasting skills.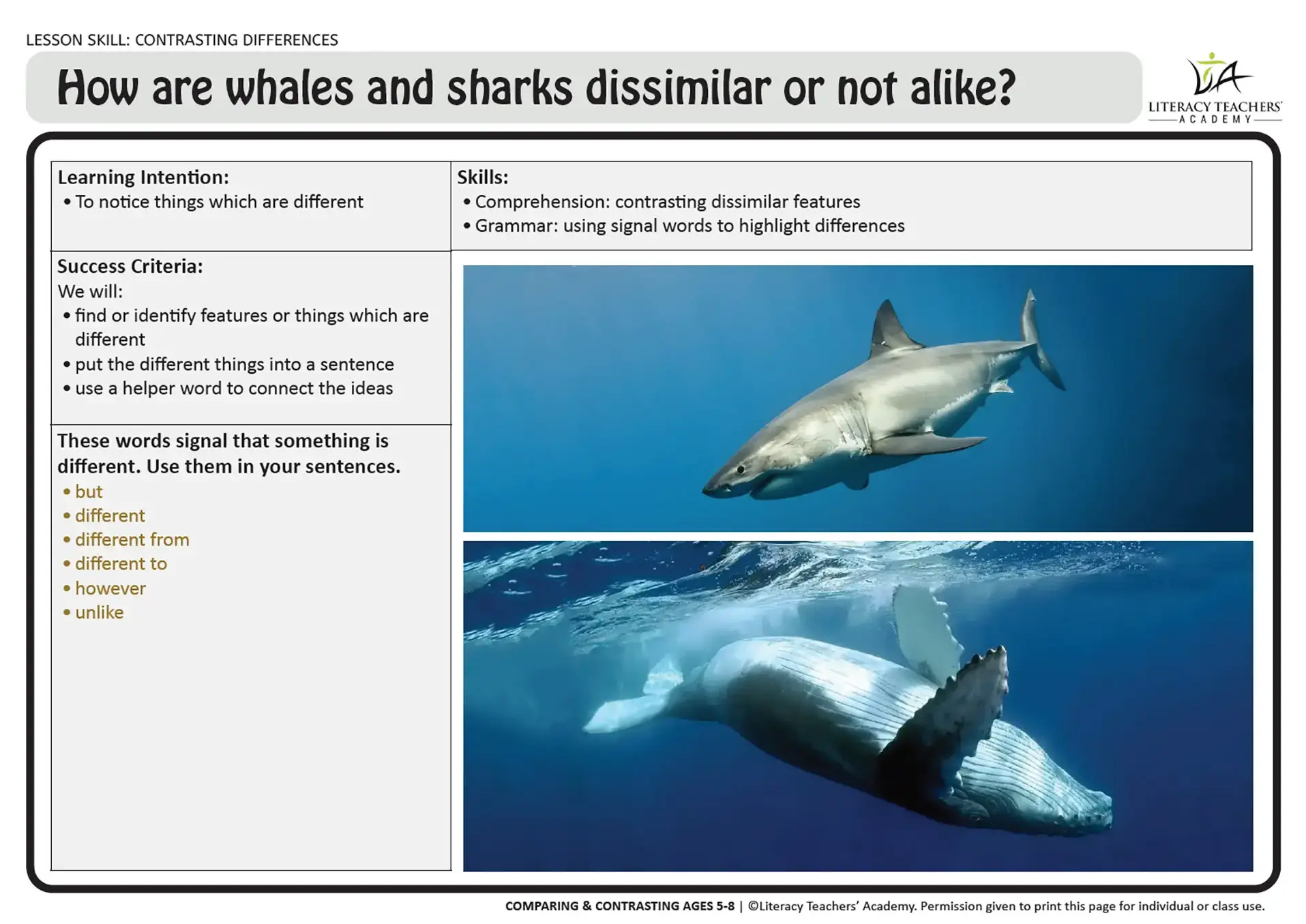 These stimulus picture prompts are designed to support and develop this critical comprehension skill for students at all year levels.
Signal words are embedded into each learning experience. These help students to:
state the relationships between ideas
embed the ideas in compound, complex or compound-complex sentences.
This resource can be:
viewed on-screen
projected to an interactive board or screen
printed out for use in small groups
Preview
Download for free!
Lower school (ages 5-8)
Upper school (ages 8-12)
Comparing & Contrasting Overview
Like these resources?
The full set of this resource contains 24 lessons guides (12 lower school and 12 upper school).  Access the other 20 lesson guides as a member of the Literacy Teachers' Academy.
Additional Compare and Contrast lesson guides available for members of the Academy include:
Chickens and Ducks
Dinosaur and Man
Frogs and Toads
Horses and Humans
Oranges and Orange Juice
Shoes and Socks
Snakes and Lizards
Sports Car and Police Car
Tigers and Cats
Swans and Cygnets
Bees and Ants
City and Country
Donuts and Sweets
Echidna and Platypus
Library and the Cinema
Lions and Sharks
Mosquito's and Flies
Snakes and Worms
Sundae's and Pancakes
T-Rex and Crocodile