Literacy Book Reviews
The books reviewed here are not only a great read but also a useful long-term resource.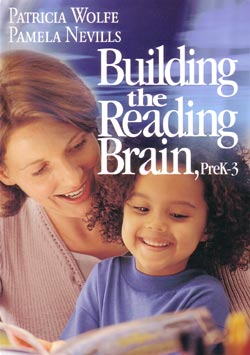 Building the Reading Brain, PreK-3
This easy to read, yet thoroughly comprehensive account of the brains' hardwiring process in the early years, links early language acquisition to later literacy development. Wolfe & Nevills provide a range of strategies to build phonemic awareness, vocabulary and comprehension, as well as additional ideas for supporting children at risk of falling behind.
This text provides useful insights to assist early childhood educators, care providers and parents.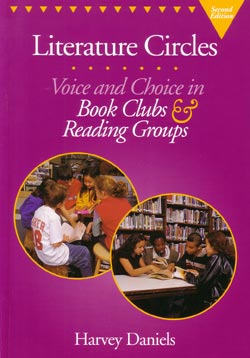 Literature Circles: Voice and Choice in Book Clubs & Reading Groups
Harvey Daniels, renowned expert in forming, developing and experimenting with literature circles, has revised and expanded his 1994 best-seller on the subject. In Literature Circles: Voice and Choice in Book Clubs & Reading Groups, Daniels provides an updated guide to using, assessing and managing book focused discussion groups. For the experienced book club enthusiast, Daniels suggests four options to prepare students. Daniels examines alternate structures for students of different ages and provides tools and resources to assess the book club.
This text is a valuable users' guide written by the expert himself.
Fancy Nancy
Nancy believes that more is ALWAYS better when it comes to being fancy. From the top of her tiara down to her sparkly studded shoes, Nancy is determined to teach her family everything there is to know about being fancy!
Adults and children alike will adore Nancy. Read it again and again, as this will become a HOT book in the early childhood classroom. From the delicious illustrations to the rich vocabulary, there is so much to learn, love and share about this story. Already a best seller in the United States, Fancy Nancy is sure to become a favourite.
Different Kids Same Classroom
The authors address the challenge of teaching in the mixed ability classroom. The text is divided into five parts to support teachers to build supportive classrooms, employ co-operative strategies, accommodate individual abilities, build school support teams and promote on task behaviour. A valuable, practical text for busy teachers.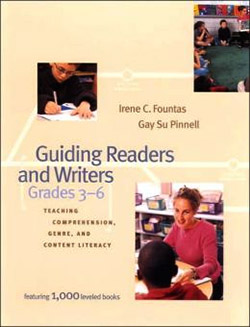 Guiding Readers and Writers Grades 3-6
Irene Fountas and Gay Su Pinnell provide a comprehensive framework to guiding upper primary school students in reading and writing. Recommended instructional approaches are outlined in detail.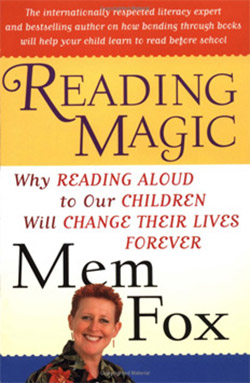 Reading Magic
Best selling author and literacy expert, Mem Fox, writes a practical text for educators, parents and carers of young children. Mem explains the life long benefits of reading aloud to young children and provides some terrific tips for 'doing it' well. Reading Magic is a must have for all parents, teachers and child care workers.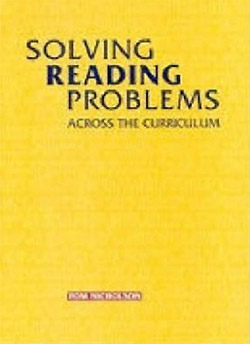 Solving Reading Problems Across the Curriculum
Professor Tom Nicholson addresses the range of difficulties experienced by poor readers. He identifies the problems students have with reading, provides essential background information to understand why students experience difficulty, and outlines techniques for teachers and parents to assist students. This is essential reading for primary and high school teachers with students struggling to read. It is one of my personal favourites.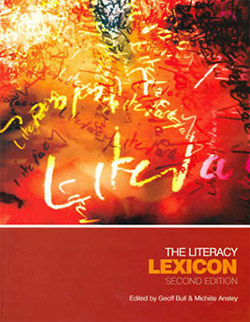 The Literacy Lexicon (2nd Edition)
Geoff Bull and Michele Anstey explore the contemporary issues associated with the nature of language and literacy in Australia. It is a useful professional development tool, which features a collection of authors and quality writings. The editors have aimed to provide teachers with a knowledge of:
the foundations of literacy practice
content and pedagogical knowledge
classroom applications
resources to support the implementation
If you are excited (as I am) about Australia's future direction regarding language and literacy education, this is a great, thoughtful read.