Angela Ehmer (Literacy Consultant)
Angela is an experienced literacy consultant with over 25 years experience working with educators, publishers, parents and community organisations throughout Australia.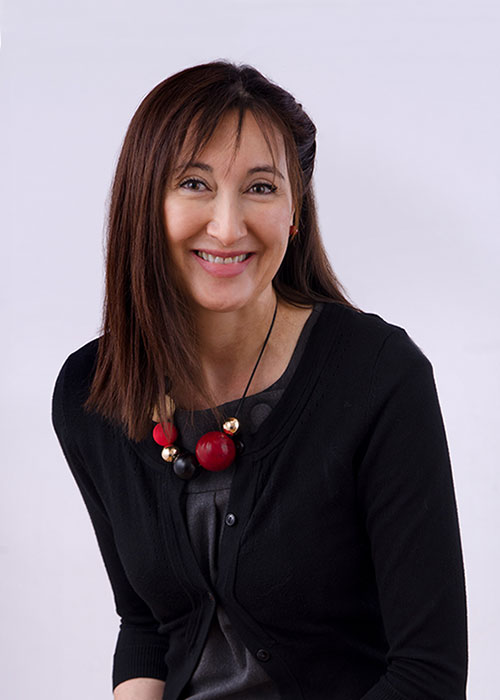 M Ed. (Language & Literacy), B Ed.
Angela's expertise includes classroom experience, Reading Recovery and learning support teaching as well as educational consultancy to both the public and private sectors. Her experience working with gifted, ESL, indigenous and hard to teach students provides Angela with a broad knowledge of learners.
Angela is well known for linking current theory to classroom practice, and providing practical strategies that are easily transferable to classroom settings. She has an extensive knowledge of ways to scaffold students in reading and writing, and works extensively in schools to advise educators and work with students.
Angela has also authored for leading educational publisher, Macmillan, and has been highly praised for her easy to read writing style and practical ideas. Angela's commitment to linking teaching strategies to student outcomes and current curriculum, has made her work on Macmillan's reading scheme, Springboard, highly regarded in the publishing industry and with teachers. Angela also authored a series of books for Macmillan Australia, "All you need to TEACH ... comprehension".
Angela works in partnership with publishers, state education bodies and cluster schools to provide professional development services to teachers, teachers' aides and parents. In addition, Angela also works with community organisations such as The Pyjama Foundation and libraries to support children and families at risk. Angela is regularly offered speaking engagements such as the Crèche and Kindergarten and Catholic Education conferences, parent evenings and community events.
Professional Memberships
International Reading Association
Australian Literacy Educators' Association
Primary English Teaching Association
Australian Association for the Teaching of English
English Teachers' Association of Queensland
Testimonials & feedback
"I have had such wonderful feedback from teachers about your presentation - 'Angela was so inspiring', 'Brilliant PD', 'Angela was a fantastic and engaging presenter and I learnt a great deal from her', 'I gained many insights on Thursday. The presentation was excellent', - are just a few of the written responses and there were so many verbal 'wows'. Thank you so much.

Jo-Anne Downing, Curriculum Support Teacher, St Dympna's School, Brisbane
"What a dynamic and engaging presenter! I had heard a lot of great things, but your knowledge and links to other programmes / strategies is fantastic. I found you highly motivating and knowledgeable - lots of practical ideas too!!"

Alicia Waters, Hawthorndene Primary School
"Thought the content was fantastic. Would be very happy to hear anything Angela had to offer. You have become my new 'guru'."

Lisa Wans, St Joseph's Primary School
"Angela, you never cease to amaze me! It's a wonderful feeling learning in wonderful settings - you make people feel very special. Thank you."

Tricia Blake, Primary Teacher
"Angela is absolutely brilliant! She offers in-depth expertise gained through her diverse educational background."

Sonia Evans, Qld Manager - Primary, Macmillan Education Australia
"(Angela) Four staff members attended your workshops in Rockhampton this year and you have influenced their teaching practices enormously."

Jenny Archer, Principal, Gracemere State School
"Learnt some wonderful strategies to teach reading. Angela's knowledge needs to be bottled!"

Julie Geodhart, Brisbane School of Distance Education
"Angela has explicit knowledge in the teaching of literacy for all year levels. She is enthusiastic and an expert of the teaching of literacy to children of all ages and is adept at modeling this to teachers, students and parents alike."

Kim Egan, Principal, Carbrook State School
"Angela, we've had tremendous feedback on the last set of Springboard teacher notes you did for us, with the market calling out for an encore. Needless to say, we'd be ever so delighted to have you on board again."

Nikita Gill, Production Manager, Macmillan Education, New Zealand
"Angela, we've had rave reviews regarding Springboard 4 (teacher notes)."

Sandra Iversen PhD, Primary Publishing Director, Macmillan Education Australia
"(Angela) I have had some extremely positive feedback from our editors. Thank you very much for your effort and for putting in so much thought into the project (Springboard). There is no doubt that we will be working with you again."

Nikita Gill, Production Manager, Macmillan Education, New Zealand
"I cannot believe how much Angela covered in such a short time. Wonderful!"

Susan Hillas, Grovely State School
"Angela, I was very impressed with your training day at Easts Leagues Club and have been spreading the word at my Cluster Meeting for Support Teachers. Your message and level of skills training has to reach more people..it was the sort of PD that modern educators need to help them become more reflective about their practice."

Jeannie Carr, Head of Curriculum, Belmont State School
"Angela, Thank you so much for your wonderful work with our teachers. You have challenged, inspired and encouraged us, and we so appreciate your energy and enthusiasm."

Tom Byrne, Principal, Springfield Lakes State School
"Angela, I would just love to be a parent helper in your classroom. You're so engaging, clearly the children you teach would be richly blessed."

Rhyll Larsen, Banana State School
"Fantastic use of funds! Angela was a true teacher - I will take her enthusiasm and confidence away with me today and transfer it, along with the learned content of today's workshop, to help support and enhance students' literacy at our school."

Vanessa Edwards, Principal, Dingo State School
"An excellent workshop Angela. I have learnt so much today. I particularly enjoyed the way you model the exact language you use with the children."

Deb Campbell, Sacred Heart Yeppoon
"Angela, thank you for sharing your outstanding knowledge about reading and writing and inspiring us to follow in your footsteps."

Shona McGuire, Principal, Rolleston State School
"Angela, you constantly amaze me with your huge knowledge and you motivate me with your practical ideas. Your workshops are energising, thought-provoking, stimulating and I love them!"

Debra Cochrane, Eagle Junction State School
"Angela has a wealth of knowledge. She is like an open book. I have learnt so much in 4 hours than I have in one year, thanks Angela"

Chloe Glennon, Carbrook State School
Angela has such a fantastic way to talk and discuss topics in the workshop. I could listen to her all day. Her ideas are swimming around in my head and I want to change and help my students so much more now!!

Sharyn Harth, Goomeri State School