Free New Resource: Vocabulary Activities
We recently published a group of 16 vocabulary ideas and games to the Literacy Solutions website.
These resources are freely available for use in classrooms and support students to 'be on alert' for focus words, whilst also practising and applying using target words in context.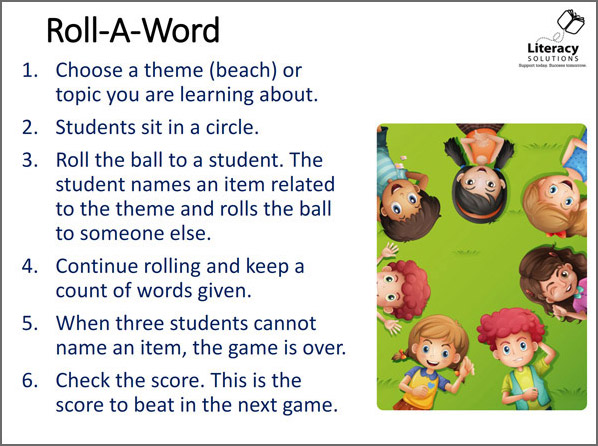 Coming Soon
Whilst on the topic of great new resources, we have a big announcement coming very soon for those of you who are passionate about the teaching of literacy.
Stay tuned to your email over the next few days!!!
The Literacy Solutions Team.