Oral Language: Pictorial
At Holy Name Primary School, Prep teacher, Michelle Chester, embeds structured oral language instruction throughout her literacy program, which is central to all learning across the day. Michelle also provides opportunities for children to participate in unstructured speaking and listening episodes to apply and practice what they have learned. Frequent mini chats with a partner are common and provide Michelle with opportunities to make active observations and gather formative data which she uses to inform ongoing instruction for small and large groups, as well as individuals.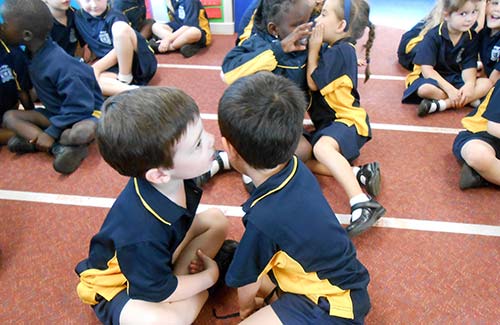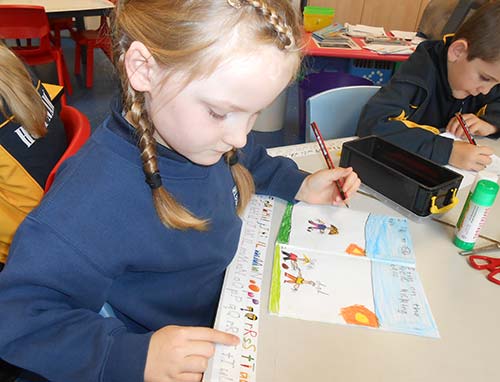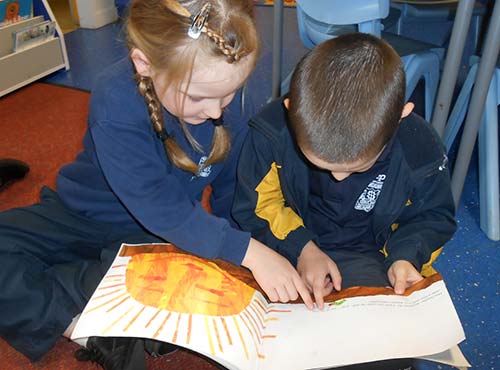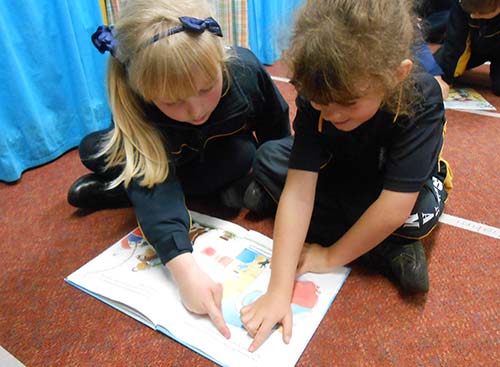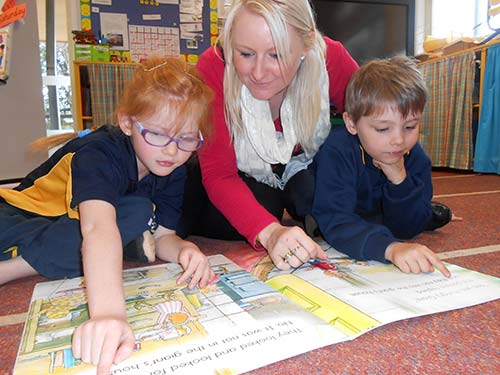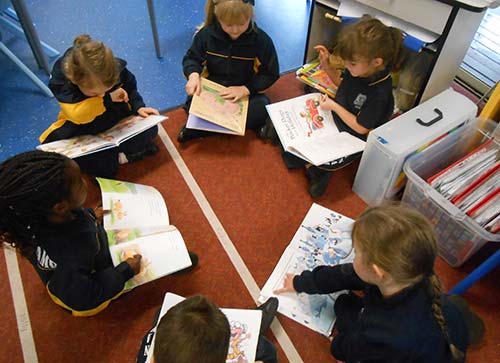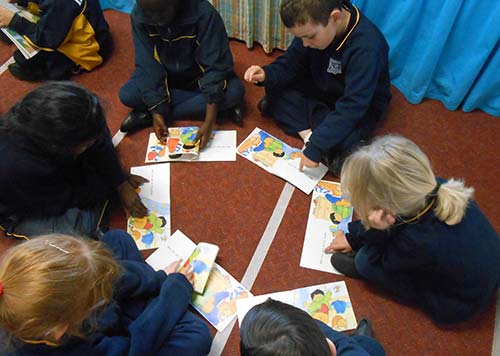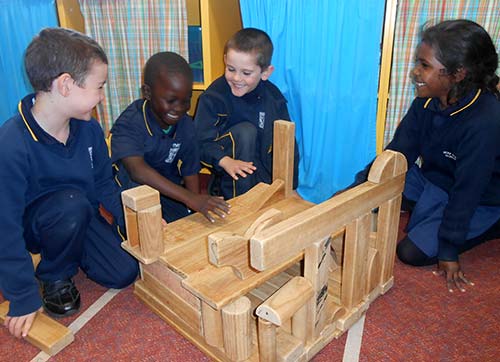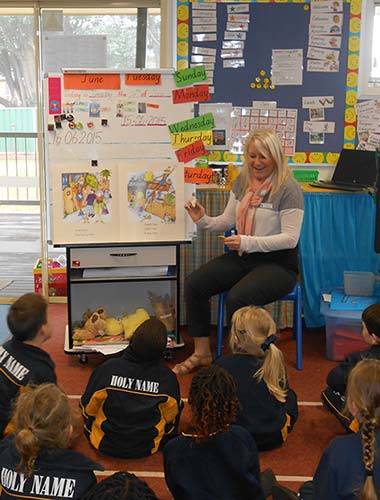 Related
The above photo essay supports and illustrates the ideas contained in 'Oral Language: planning for explicit instruction using relevant and authentic experiences'.